PSL Chairman Dr Irvin Khoza's Tribute to Executive Mayor Jolidee Matongo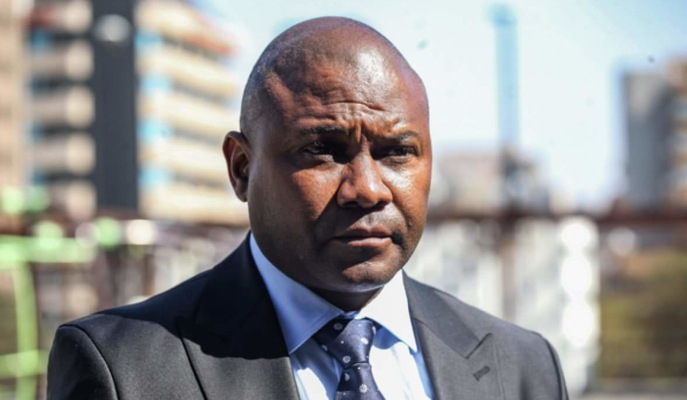 A mayor of a city is its number one citizen. The wellbeing of the city rests on his or her shoulders. In Executive Mayor Jolidee Matongo, the City of Johannesburg had a civic minded, born and bred son, who lived amongst his people.
Five weeks ago, I met the mayor together with Mr Ruby Mathang from the City of Johannesburg to discuss the vaccination of the people of Johannesburg against Covid-19.
Our meeting, scheduled for one hour, took a whopping three hours. One thing did stand out as we discussed the many challenges the city faced. At every turn, the Mayor's take was reasoned from a point of view of the city's citizens. He acknowledged and supported the role that the different stakeholders need to play in making the City of Johannesburg whole. He talked about message fatigue that he believed the citizens of South Africa now have because of conspiracy theories.
"People are tired", he said. He believed fraternities like soccer, that have a mass appeal that transcends race, gender, age, religion and political affiliation will help deliver an effective supporting message promoting the need to vaccinate.
I happen to know that the Mayor was not politicking or engaging in a political correctness. He was both active in communities and an avid football club supporter. He knew communities and the impact of football first-hand. He was an active supporter of Orlando Pirates Football Club.
He would preface his strong comments about the performance of the club by stating he is talking in his capacity as a Supporter. And what a Supporter he was. He carried out most of his community work in Orlando Pirates regalia. On match days he donned his Orlando Pirates jersey. He was not a quiet passive viewer of the match. He was an active, vocal participant. The Mayoral Suite at Orlando Stadium was never dull when Orlando Pirates played. He cheered, he jeered and he sang. It was only last Friday, September 17th, that he phoned my son Mpumi to thank him for the jersey and enquire about his tracksuit. Mpumi told him his bag was ready for collection at the office. He told Mpumi he would come personally to collect it.
The Mayor was quite a singer. He believed in worshipping through song. He would say, "Singing brings worshippers close to God. It elevates activists strengthening their resolve and commitment to their cause. It helps the players on the field of play feel the mood of their Supporters". The Orlando Pirates Choir visited the Mayor's home on Tuesday to comfort his Family and Friends. It was his choir. The Methodist Church in Dube in Soweto was their meeting place. When they launched their CD in 2017. He bought a hundred copies. He enthusiastically encouraged those that he gave the CD to listen and sing along. He promised the singing in the CD would bring them a closeness to God they have never felt.
Fare thee well my friend. Johannesburg will not be the same without your passionate support. It will miss your singing, your presence, your care. You were right when you said, "The majority do not seek excesses, they seek services and hope for their families, especially their children". You didn't need formal reports to know what was happening on the ground. You were there with the people.
Fare thee well Buccaneer. You left us beautiful memories that we would cherish for the rest of our lives.
May your soul repose peacefully.
It is hard to think about the City of Johannesburg without Jolidee Matongo.
Dr Irvin Khoza