MTN8 Semis Soweto Derby: Zinnbauer, Hunt in Quotes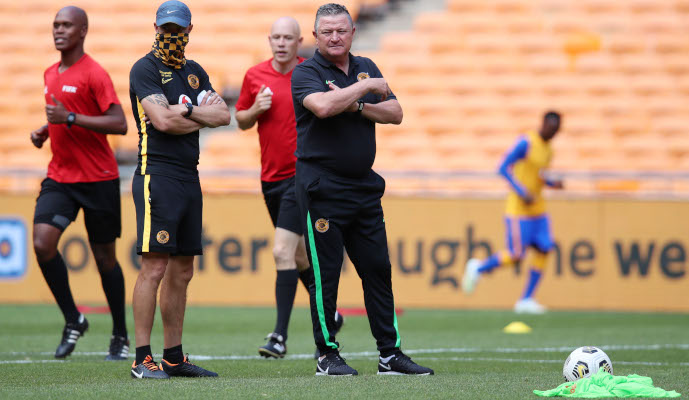 Ahead of tomorrow's MTN8 first leg semifinal Soweto Derby at Orlando Stadium, the focus will be on the two coaches; Orlando Pirate's Josef Zinnbauer and Gavin Hunt, Kaizer Chiefs coach.
The match will kick-off at 15h00 live on SuperSport and SABC. Below are the quotes from the two coaches.
#MTN8
Josef Zinnbauer in Quotes:
"The match midweek (against Stellenbosch FC) and the results from it was not enough for us, it is not what we expected or wanted. But we have to take what we can. The focus now is on Saturday game and I know that is the feeling of the supporters as well."
"We have to do 100 per cent. We have to focus now on Kaizer Chiefs. I know this is a big game against Kaizer Chiefs, we have to search now for the players and who is 100 per cent fit for the game and who is in good conditions.
"We have nothing to lose. Kaizer Chiefs had the same squad last season and they were leading the league race. Maybe an advantage for us is that we have no pressure. We know Kaizer Chiefs has a good squad, good players. They have a top coach, a good coach. He has won many titles. He knows my players exactly and some of them were with him last season."
"I'm very thankful to our supporters, they give us the support. We have not given the best 90 minutes yet. Sometimes we give good 45 minutes in a game and that is not always enough. We have to now see how we can give 90 minutes instead of 45 minutes of good performance."
Gavin Hunt in Quotes:
"We are looking forward to the game. It is top of our mind. There isn't time to change much in the team. We are trying to get the team right – trying to get us to play in a certain way. It's important that we improve."
"This is no ordinary Soweto Derby of course. There are no supporters; that makes it different. I mean, I wouldn't know much about the experience of coaching in a Soweto Derby because this is my first one but for sure it is different. What we need to do is to focus on the team and improve the team and get results."
"In my opinion, I think Orlando Pirates are the favourites for the league this year. They have a good squad, a very good squad. They have a number of quality players in their team and of course I have worked with some of them. They have to be favourites. They are certainly much stronger than they were last season. But we have to focus on ourselves."
"The home and away does makes a huge difference. I won't try to set up the team any different. We are not playing in a foreign country, we know the conditions. Of course it's important for us to score. The second leg is where things really matter."