Sirino hails Mosimane impact on Sundowns stay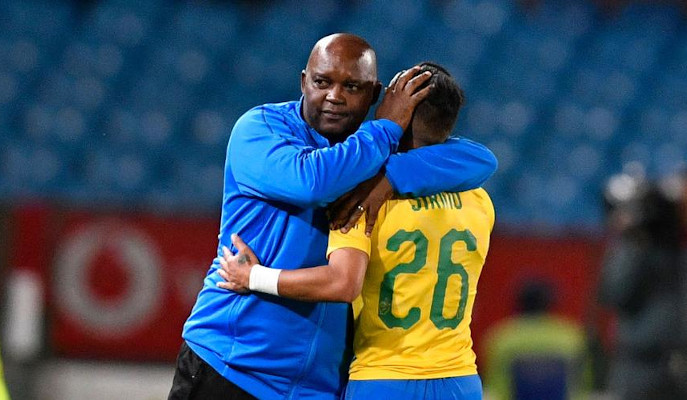 Mamelodi Sundowns playmaker Gaston Sirino has lifted the lid on his time in the South Africa Premier Soccer League and what he has been doing during the current lockdown in the country.
Uruguayan Sirino has been a revelation for The Brazilians since his arrival in January 2018 from Bolivian club Bolívar, and says it has been a period of adjustment from South America.
"It is different, here the football is a lot more physical," he told his club's website. "It took me some time to adjust to the physicality and speed at first. Coach Pitso helped me a lot here and allowed me the time to adjust and never rushed me."
It has not been all plain sailing though, he has had three red cards in a short space of time and is still waiting for sentencing from the PSL for striking SuperSport United duo Clayton Daniels and Dean Furman, an incident that dates back to September.
"I am a very emotional player. I put everything into every game and sometimes I let my emotions get the better of me," he admitted. "I am growing as a player and a person and want to leave that all behind. I feel like I have become a senior player in the team now and need to lead by example."
He says he is coping with the lockdown in South Africa due to the coronavirus pandemic, and is doing his best to stay fit and sharp.
"It has been really sad to see the world in this condition, I have family visiting and family overseas in Uruguay who are in similar conditions," he said. "I think it is very important that we all listen to our governments and stay at home so they can work at getting us all back to normal and playing football again.
"I am working on staying sharp and relatively fit, nothing beats training on a pitch and match fitness but I am doing what I can. I have a couple of drills that I run with, but we need to be back on the pitch.
"We are all training together a few days a week online, and then I do another session in the evening with [wife] Melania.
"When my kids get to bed, we like to watch some series and TV together. We are also getting stuck into the kitchen together. I also watch a lot of repeats of matches on TV, which makes me want to train and get back on the pitch."